Recommended for: Ages 14 to Adult
Rating: PG-13 (for violence and references to rape; one woman was attacked by a ryrik in the past and a young man tries to drag off a young woman. He is prevented from doing anything, but later accuses another of the same act. All very well handled.)

When news arrives that Emperor Daican has been in contact with his chief war strategist, it signals potential doom for the country of Samara. Determined to intervene, the resistance in Landale, headed by Lady Anne, embark on a covert mission in hopes of unearthing further information. However, a shocking discovery leads to complications no one could have foreseen.

Armed with their newfound knowledge, they set out for Samara to warn the king. War is inevitable, and they must face two desperate battles—one on the walls of Samara's great stronghold, and the other on the battlefield of Jace's heart, where victory might only be achievable through great sacrifice.
Samara's Peril
. Book three of the amazing
Ilyon Chronicles
. Each book in Ilyon just gets better. I loved this book, every bit of it. It's intense and heartbreaking, but has such happy moments as well. There were parts where my whole body was tense, and there were parts where I'm pretty sure I was probably grinning like a silly idiot. Parts that I've reread many times, parts that make me very happy, parts that make me sad, parts that fill me with hope. I'm just going to go ahead and say that I highly recommend it.
Writing: 5/5
Yep, the writing is just as good as in previous installments. I really felt the intensity and sorrow, the happiness and hope. Jaye really gets into her characters' heads. I felt all of Jace's struggles, experienced his trials and successes, resonated with Kyrin's emotions. I look at the way Jaye does things to figure out how to write deep character point of view.
Setting: 5/5
And the new stuff. Because the old settings are consistent with previous books. We visit Ashwood, the home of Sir Rothas. It's kind of like a clean version of Downton Abbey, but it fits perfectly within the Arcacian worldbuilding. We also visit the country of Samara in this book. It's got a different feel from Arcacia, but it works very well. And the Biblical parallels. One after another stood out to me as I was reading. I don't want to give too much away, but the allegorical side of the story is very powerful, in my opinion. I thought it was very well done.
Plot: 5/5
The storyline includes finding out Jace's backstory as well as significant progress in Jace and Kyrin's relationship. Of course it's amazing. :) Jace finds out his backstory and it has both positive and negative effects. That part of the story is definitely packed with conflict, and is kind of stressful, but never dull. Then they go to Samara as Jace is on a downward spiral. Battles ensue, both on a spiritual level and on a physical level. I thought the plot was well constructed, flowed well, and made sense. There was a perfect balance of external conflict, internal turmoil, and sweet squeal-worthy moments. Loved it all.
Character Development: 5/5
Jace and Kyrin. <3 I love those two. Their relationship does take some stress in this book, but they come out better than they were before. I just love how three dimensional the characters are. I met my most hated Ilyon villain in this book. I cannot stand Rothas. I want him to die. Please, Jaye? ;) But Elanor is so sweet, Charles is awesome, and so is Rachel, James needs a good mentor, Balen is a great king...all the new characters add so much to the story. We get plenty of Kyrin's family, we see Rayad, some of Trask...oh, and Anne was fantastic in this book. Definitely some "Go, Anne!" moments. Leetra is softening ever so slightly, Timothy and Aaron have some roles. And there's Elon. I wasn't exactly expecting it in this book, but I can't see it happening any other way. He was exactly what Jace needed, and it was powerful.
So good. Because of some Ashwood details, I'd recommend it for mid teens and up, but definitely recommended.
I received a free ARC in exchange for an honest review. I was under no obligation to write a positive review. The opinions expressed are my own.
About the Author
Jaye L. Knight is an award-winning author, homeschool graduate, and shameless tea addict with a passion for Christian fantasy. Armed with an active imagination and love for adventure, Jaye weaves stories of truth, faith, and courage with the message that even in the deepest darkness, God's love shines as a light to offer hope. She has been penning stories since the age of eight and resides in the Northwoods of Wisconsin.
You can connect with Jaye on her
website
,
blog
,
Facebook
,
Google+
,
Twitter
, and
Etsy
.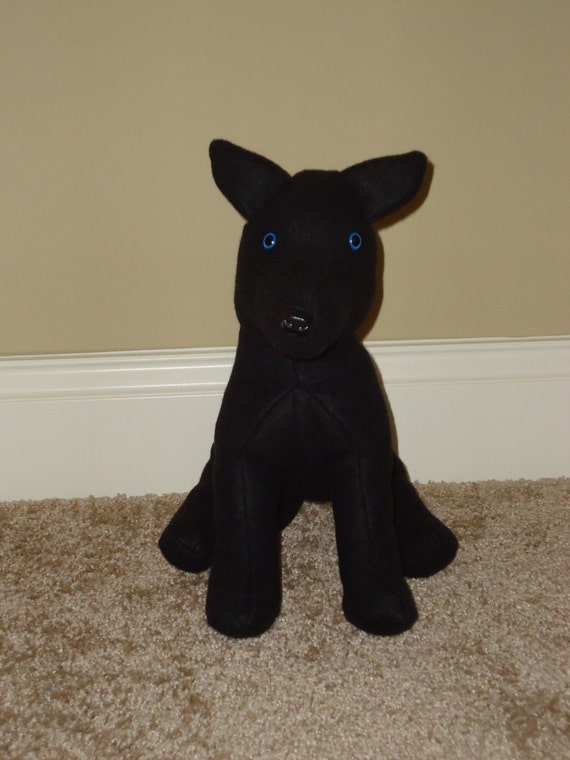 Shameless backward plug:
To all you fellow Ilyon fans, my sister and I made Tyra plushies that we have for sale on
Etsy
. :) Go check them out.
Giveaway
Share in the excitement of the release and enter to win a themed giveaway pack! Prizes include an autographed copy of Samara's Peril, a John 3:16 necklace by
FaithWearDesigns
, and a green wire dragon bookmark by
Wirelings
! (Giveaway is open to US residents only. Cannot be shipped internationally.)